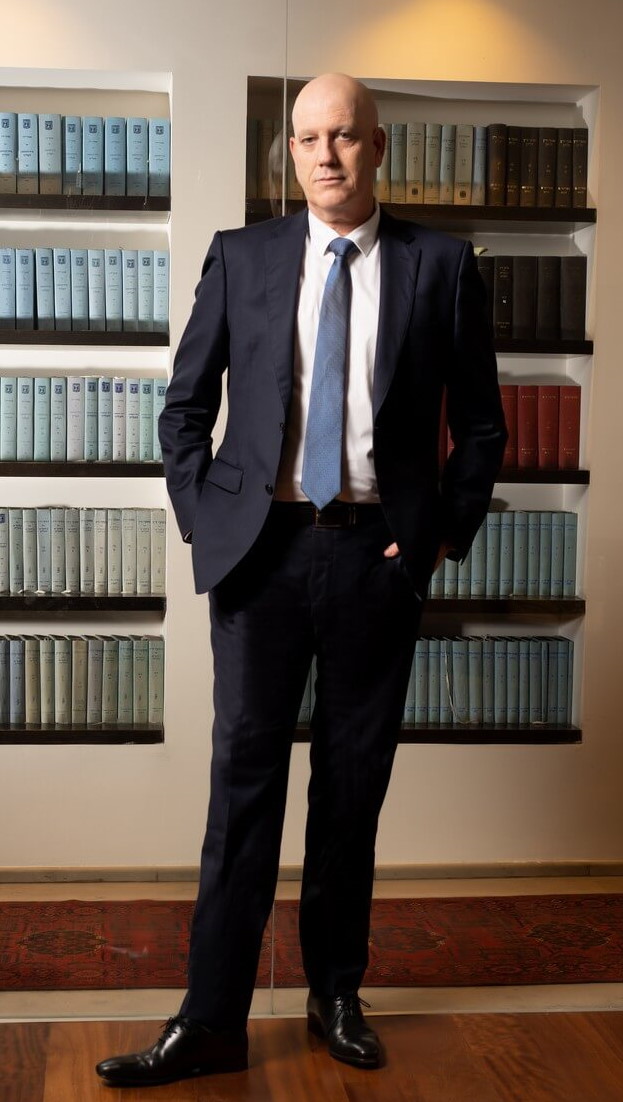 Attorney Ofer Doron,Senior partner and head of the firm
– LL.B. Bachelor of Law degree, from Tel Aviv University (1993).
– Member of the Israel Bar Association since November 1994.
Prior to his joining the firm as a partner, Attorney Doron was part of Goldfarb-Seligman, one of the five largest firms in Israel , where he worked closely with Attorney Eli Zohar, the firm's founding partner.
In his legal career, extending from 1993 to the present, Attorney Doron has handled all aspects of commercial and civil litigation, while handling significantly large financial claims, managing administrative proceedings in a wide variety of fields, providing representation in various corporate litigations, derivative claims, and class action claims, handling regulatory matters in multiple fields, including the healthcare and health systems , providing legal counsel and accompaniment to State-owned corporations, public companies, and to other public bodies and associations (including various insurance companies), as well as to private companies. Additionally, attorney Doron provides litigation representation and legal accompaniment services to hospitals, assisted living institutions, and geriatric hospitals.  
Attorney Doron has served for many years as the legal counsel of Pi-Glilot Petroleum Terminals and Pipelines Ltd., until its' dissolution in 2019, and in that capacity handled several privatization procedures which were initiated by the Governmental Companies Authority; the privatization process of the State-owned company, MLM Systems Ltd., and the privatization process of Pi-Glilot Petroleum terminals and Pipelines Ltd.
Additionally, attorney Doron provides legal representation and litigation services in the field of professional malpractice, associated with the disciplinary and criminal liabilities of attorneys, medical doctors and psychotherapists.
Attorney Doron serves regularly as legal counsel in the litigation cases of Israel's largest public organization, which include insurance companies, hospitals, multiple publicly traded companies, and various other public associations.
Attorney Doron also serves as a military defense attorney licensed to appear before the military tribunals (even when not serving in the army reserves).
Attorney Doron has served for many years as a lecturer in the universities of Tel Aviv and Haifa in the field of medicine and law, and continues to serve as permanent legal counsel to a number of associations and unions in the fields of medicine, freedom of information, and other similar fields.
In the past attorney Doron served for several years as the secretary general of the Law and Medicine Association, and as chairman of the judge panel of the 'Gitzelter' prize for works in the field of medicine and law.
Today, attorney Doron lectures in the fields of insurance, and speaks at medicine and law conferences and before various organizations.